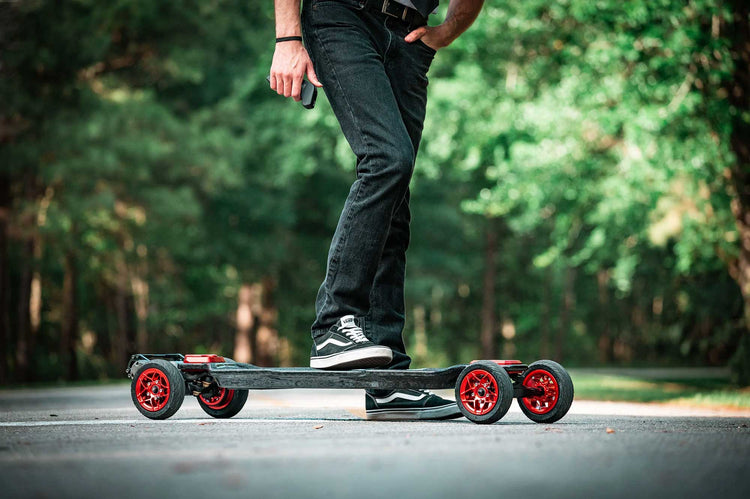 BOUNDMOTOR Support Center
Shipping Policy
*Free shipping over $300+ for international orders.
All orders processed & dispatched within 3 Business Days
A shipping confirmation email with tracking will be sent to your email.
Shipping times from dispatch date:
 3-7 Business Days (Accessories order with DHL to the US)
7-15 Business Days (Air shipping for the board)
Express: DHL, UPS, FEDEX,
Please refer to your local customs terms & Conditions
In-stock

 

items will be marked as "in stock." Items marked otherwise are not in stock and/or are in production which will take longer to ship out.
Order packing time

 

– most in-stock items will ship out within the next business day but can take up to 3-4 days for an order to ship out. Please plan accordingly. Under certain circumstances, we can accommodate.
Pre-order/backorder items

 

– pre-order or backorder items are expected to arrive on their scheduled eta date (estimated arrival time). While we do our best for this timeline to be accurate, there can be delays from our manufacturers and/or shipping companies that we have no control over. We do our best to plan accordingly and notify our customers of an accurate eta date.
shipping times will vary depending on the shipping option. The day the item is shipped does not count as a shipping date.
Simple summary:(Processing time not included)

Board: 15-20 days
Accessories: 3-15 days
For the board order, Step 5 will need 10-15 days to the local carrier. During this time, the logistics status will not be updated. When the package arrives at the local carrier, the logistics begin to update normally
| Country | Days to ship(Boards)Air Shipping | Days to ship(Accessories)Air Shipping |
| --- | --- | --- |
| United States | 7-13 days | 3-7 days (Excluding holidays) |
| Canada | 7-15 days | 7-13 days (Excluding holidays) |
| Australia | 10-15 days | 7-13 days (Excluding holidays) |
| EU | 20-25 days | 12-20 days (Excluding holidays) |
We do not accept any returns due to your regret. Order only if you are sure of your purchase!
Always contact customer service before your order if you are unsure and the delivery time is important for you!
Products for customers from the US will be shipped by UPS or FedEx, Europe shipped by DPD in most cases.
Tracking numbers – a tracking number will be sent to your email once your order has been shipped.
We create your tracking label after your package has left our factory. The tracking information on the website will not be updated until the parcel arrives in your country. This method of shipping is the best option we have to keep prices low for you and shipping times reasonable.
Change of shipping address – the customer is held liable for the confirmation of a change for their original shipping address. Change of address has to be confirmed on the system. If the shipping address did not change and is shipped to a previous address, customer will need to retrieve the package. For a re-shipment, the shipping cost will need to be paid again.
Incorrect shipping address – boundmotor is not responsible for incorrect mailing addresses. Usps shipments are unable to change or make modifications to the shipping address when in route. The customer is held liable for orders being shipped to an incorrect address. For a re-shipment, the shipping cost will need to be paid again.
Damaged Items in Transport – sometimes items get damaged or mishandled while in transport. If there is any damage to the packaging on delivery, contact us immediately at hello@boundmotor.com.
Return & Refund Policy
Boundmotor, we want you to be completely satisfied with your purchase and we believe in the products which we sell.
Please note once you buy any product(s) you can only get repair service. We don't offer returns. Means we will send you the product to fix/resolve the issue. (non-human damaged).
we do not accept product returns for any reason. Our 180-Day warranty guarantees that your board will be 100% free from defects, awesome, and ready to ride when you get it.
These terms and conditions are accepted once an order is placed.
We can refund your payment if your order has not begun to be processed.
We don't refund your order once the products you have ordered are being built.
We don't refund after your order has shipped out.
We don't refund when there is an issue with the product you received. Rather we fix the board by our warranty and send you free replacement parts (in certain cases you might need to cover the shipping cost for it).
We don't accept returns.
If you are approved for a refund, your refund will be processed through your original payment method within 5-10 business days.
 Pre-orders
Pre-order purchases are not eligible for a refund or a return. A pre-order can be refunded for store credit only before the product has shipped.
Chargeback policy
All fraudulent chargebacks are investigated and will be prosecuted to the fullest extent of the law.
Product listing disclaimer
Product listings are updated as often as we can for every item. Products are improved and upgraded quite frequently, and photos may vary slightly. If the item is no longer available under our discretion, we will offer a similar or upgraded product.
Acceptance of this policy
By purchasing from our website, you agree to all the policies on our return & warranty policy page.