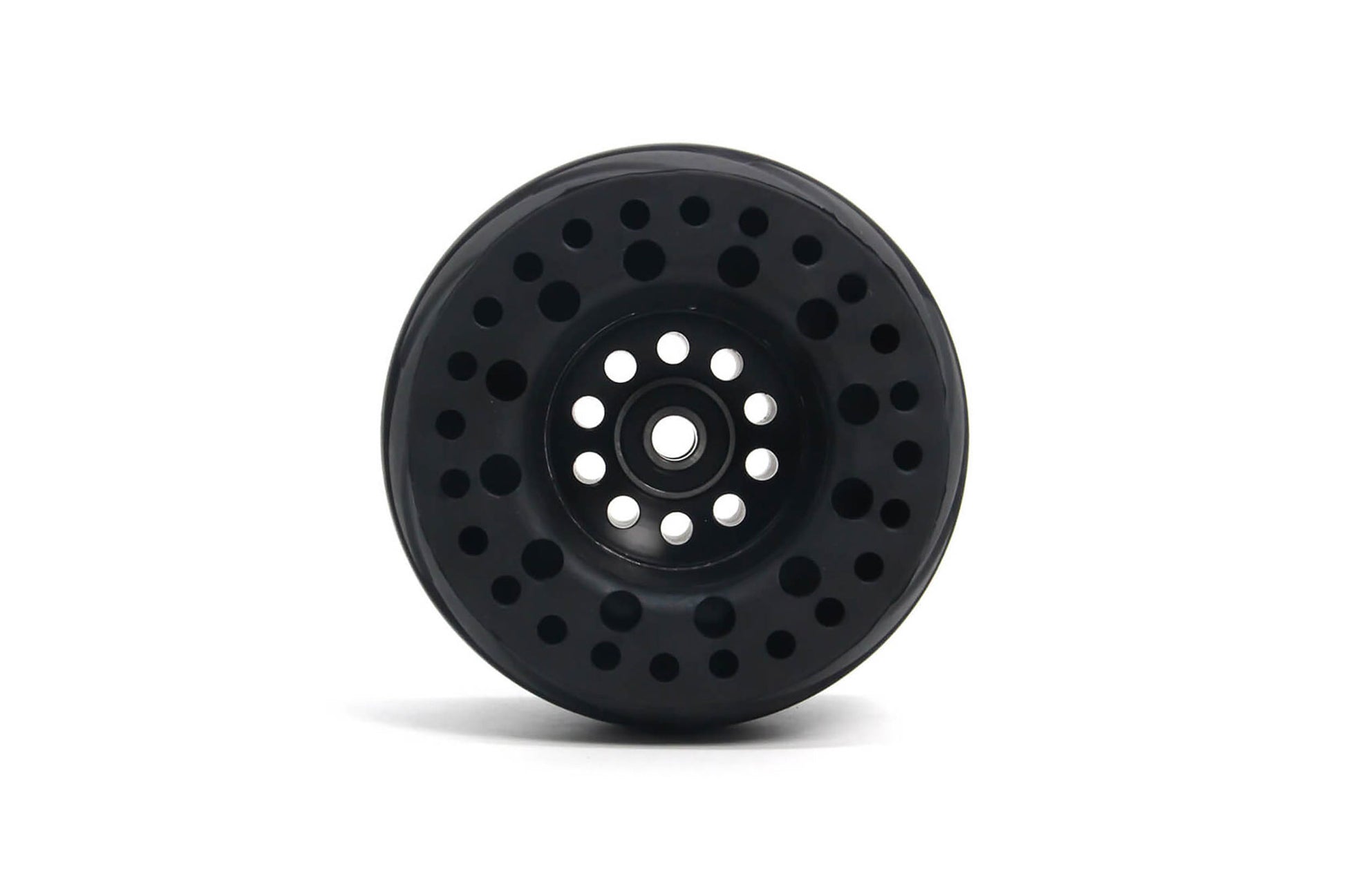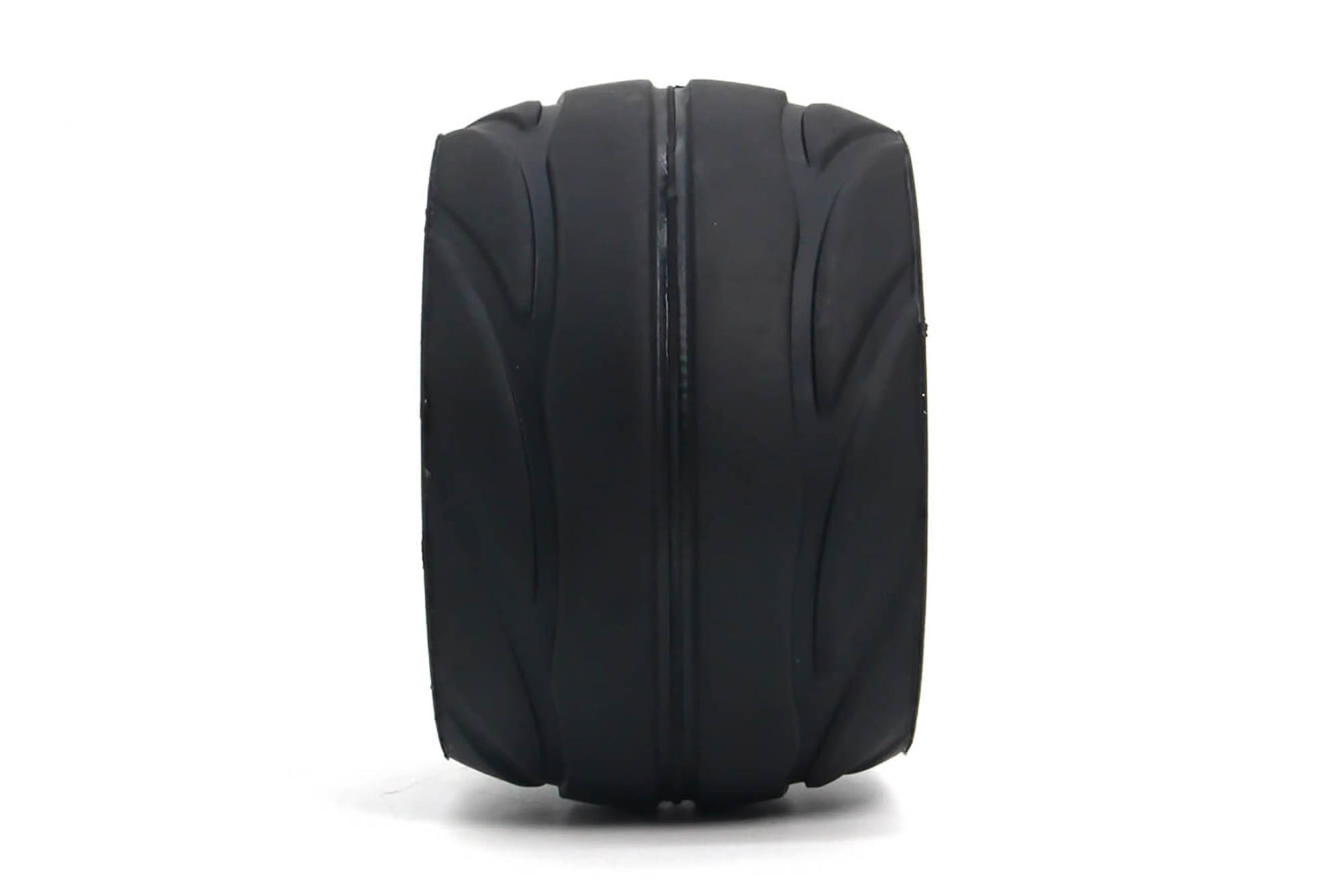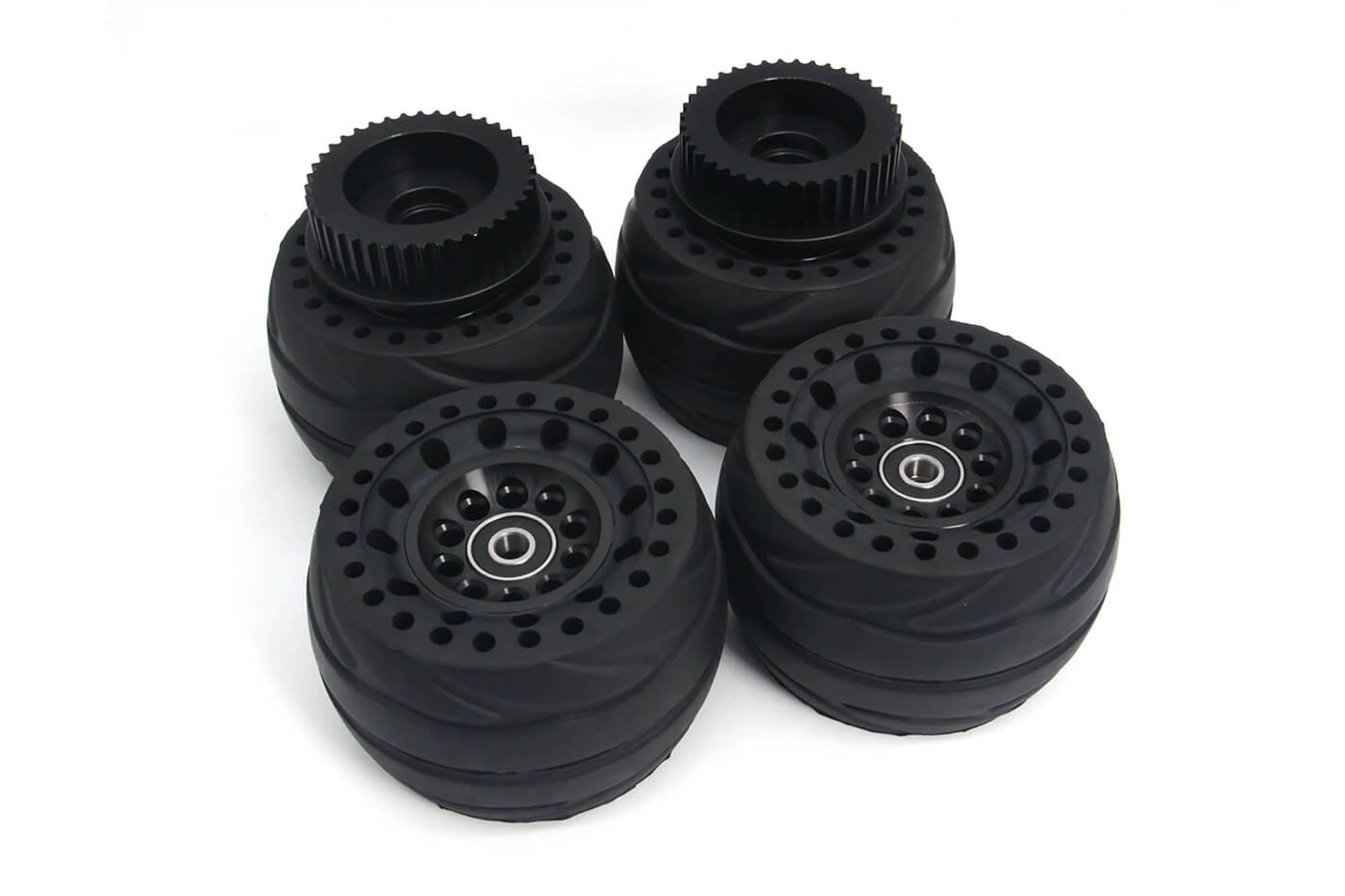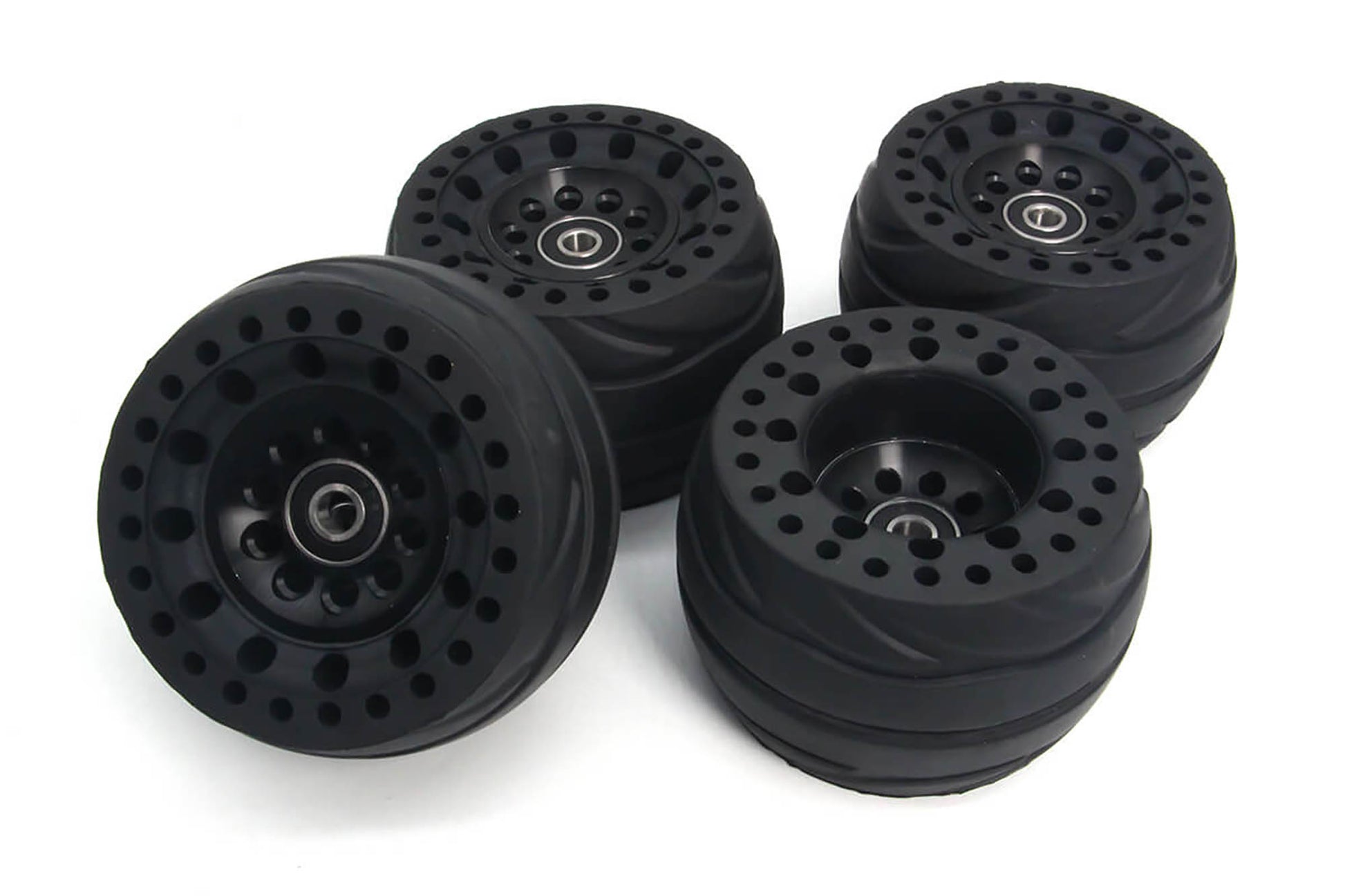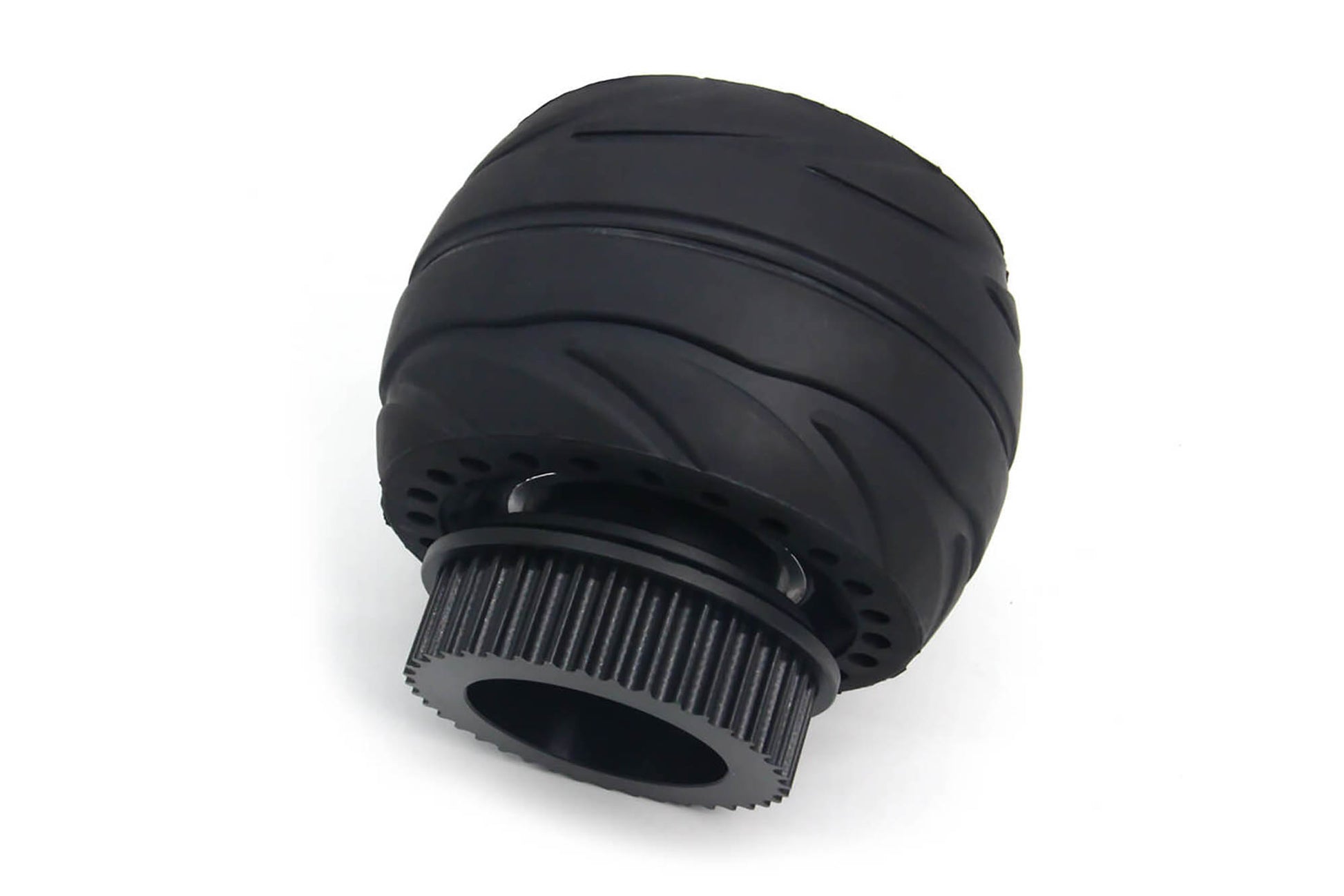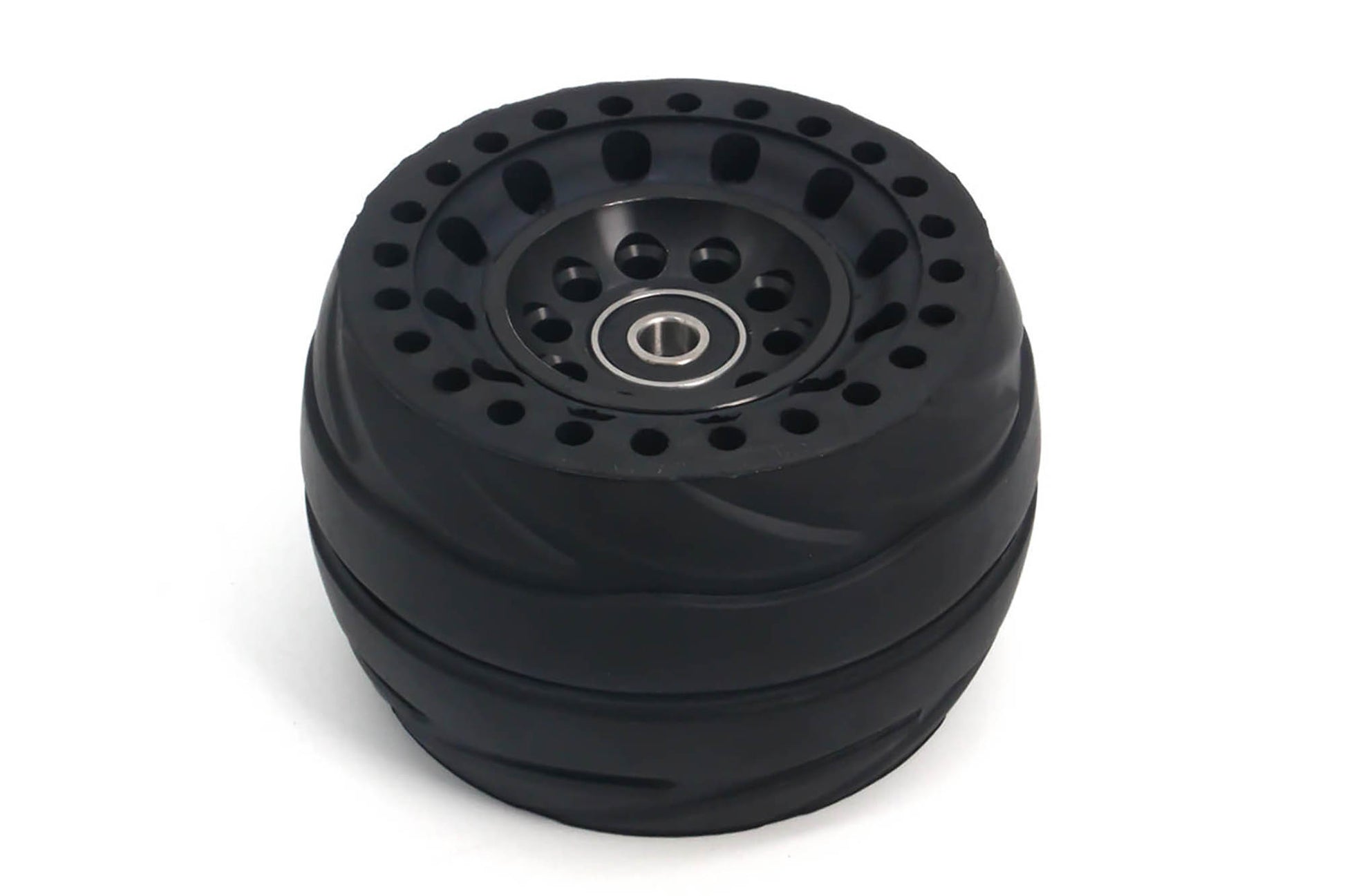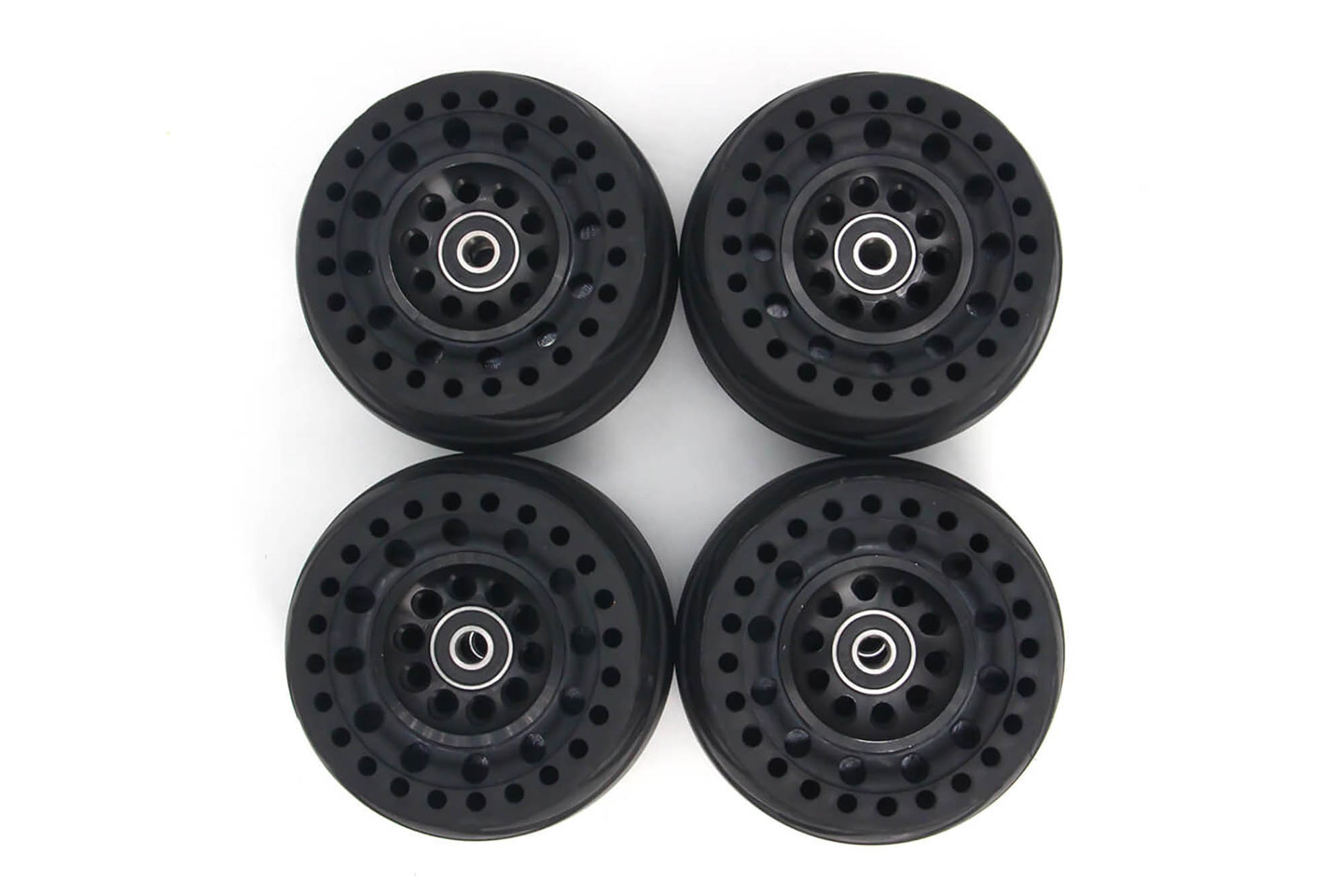 Sale price
$209.00
Regular price
Estimated Delivery:Dec 11 - Dec 15

Free Shipping On all orders over $300
Airless Wheels
Sale price
$209.00
Regular price
Diameter: 105 mm
Width: 68 mm
Tyre Material: Silicone Rubber
Applied for: Boosted G2,3, Kegel, Evolve
Packing: 4 pcs/set
Size Matters
BOUNDMOTOR 105MM airless wheels are big. Designed to perform in the toughest terrain, 105mm diameter gives you a new level of confidence to traverse over larger cracks, divots, and even train and tram tracks. No need to be timid take those tracks head-on.
Ride with confidence
A smooth ride is all about size and softness, and BOUNDMOTOR airless wheels have both. With Bound 105mm airless wheels you'll be free to cruise the streets without worrying about cracks and bumps. Now you can focus on the road ahead and enjoy the ride.
Bigger & faster
A larger wheel-to-gear ratio gives the BOUNDMOTOR board a higher top speed. These wheels are perfect for riders who are itching for that little extra on the throttle. In exchange for higher top speed, acceleration and braking performance are less aggressive. Be sure to get used to the slightly different ride feel and make any necessary adjustments as stopping distance may be longer.
Extra soft means extra grippy
The 70a durometer urethane delivers a comfortable, smooth ride. The wheels are soft enough to give you extra cushion, but firm enough to remain durable for thousands of miles. The rounded sidewalls enhance the smoothness of the ride, reduce chipping, and allow for easy curb climbing.
Maximum Shock Absorption
Rubber tire with hollow pour design, these hollow pours give extra space for the soft rubber to flex and compress with the contours and bumps in the road, making the ride exceptionally smooth and allowing the wheels to maintain contact even on the roughest of roads.
| Diameter | 105 mm |
| --- | --- |
| Thickness | 62 mm |
| Core material | Aluminum and Magnesium Alloy |
| Hardness | 70A |
| Weight | HONEYCOMB:580G/PC |
| Life | Over 800km after testing |
Buttery, soft dream wheels
These wheels are as soft and cushy as mammary glands on your face. You will not regret purchasing these babies.
Great wheels for poor road conditions. Not the best grip on smooth pavement.
The rain grooves and holes help a lot on rough, dirty or wet roads. These are not AT wheels so don't try to offroad too much on them, they'll still slide. Contact patch could be larger to help with rolling speed and carve traction. Once worn down a bit they become amazing.
Delivery days
I recieved my wheels after 1month and 4days, dont let other people expect for 20days delivery. Just tell us the truth.
Sometimes the customs clearance takes longer time and it is out of our control. Sorry for the inconvenience.
Great wheels!
They grip really well! Fun to shred and so Smooth
Paired with dual 120KV, Vesc 6.6, VX2, 10s4P
(225 lb Rider) 15-18 miles range.