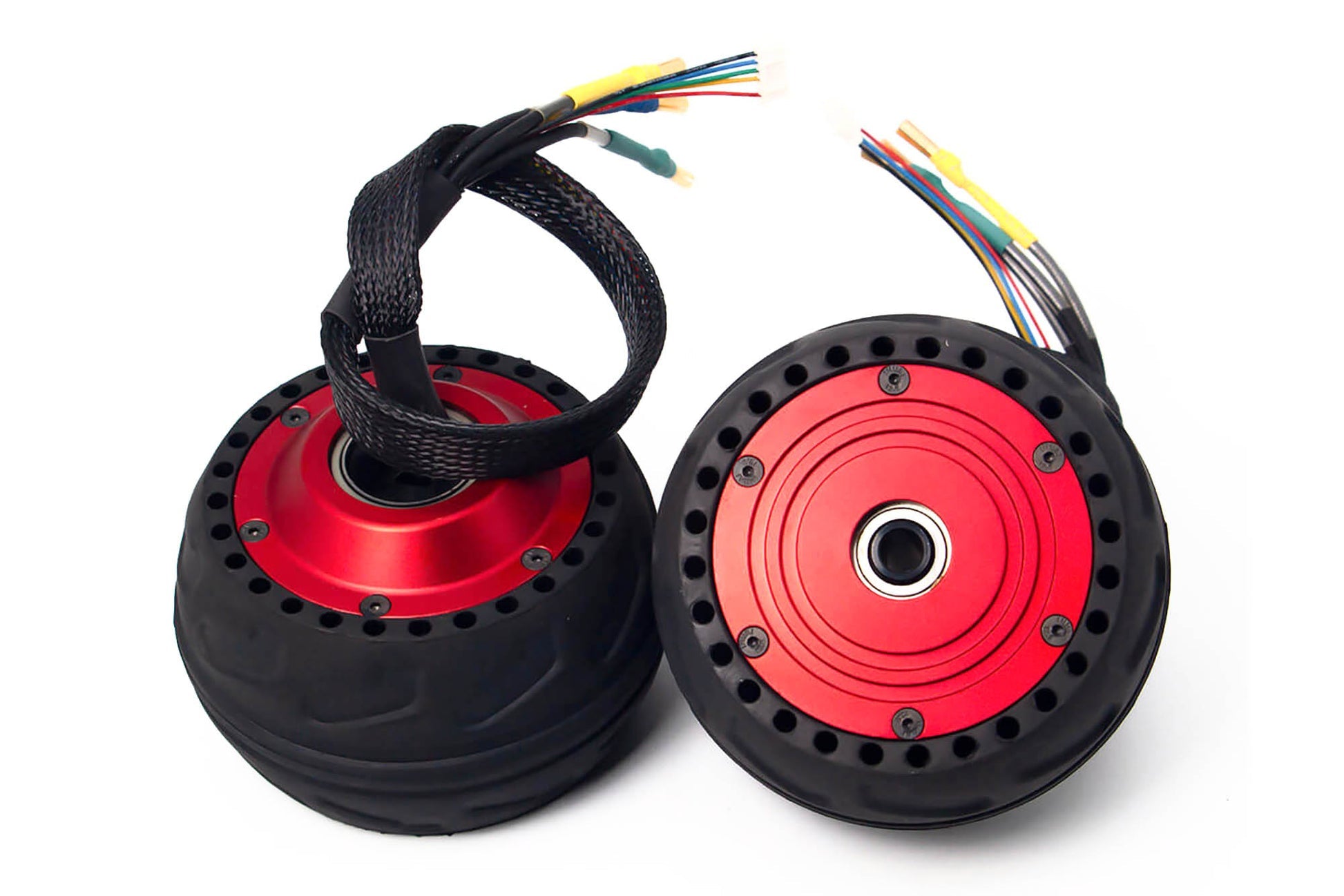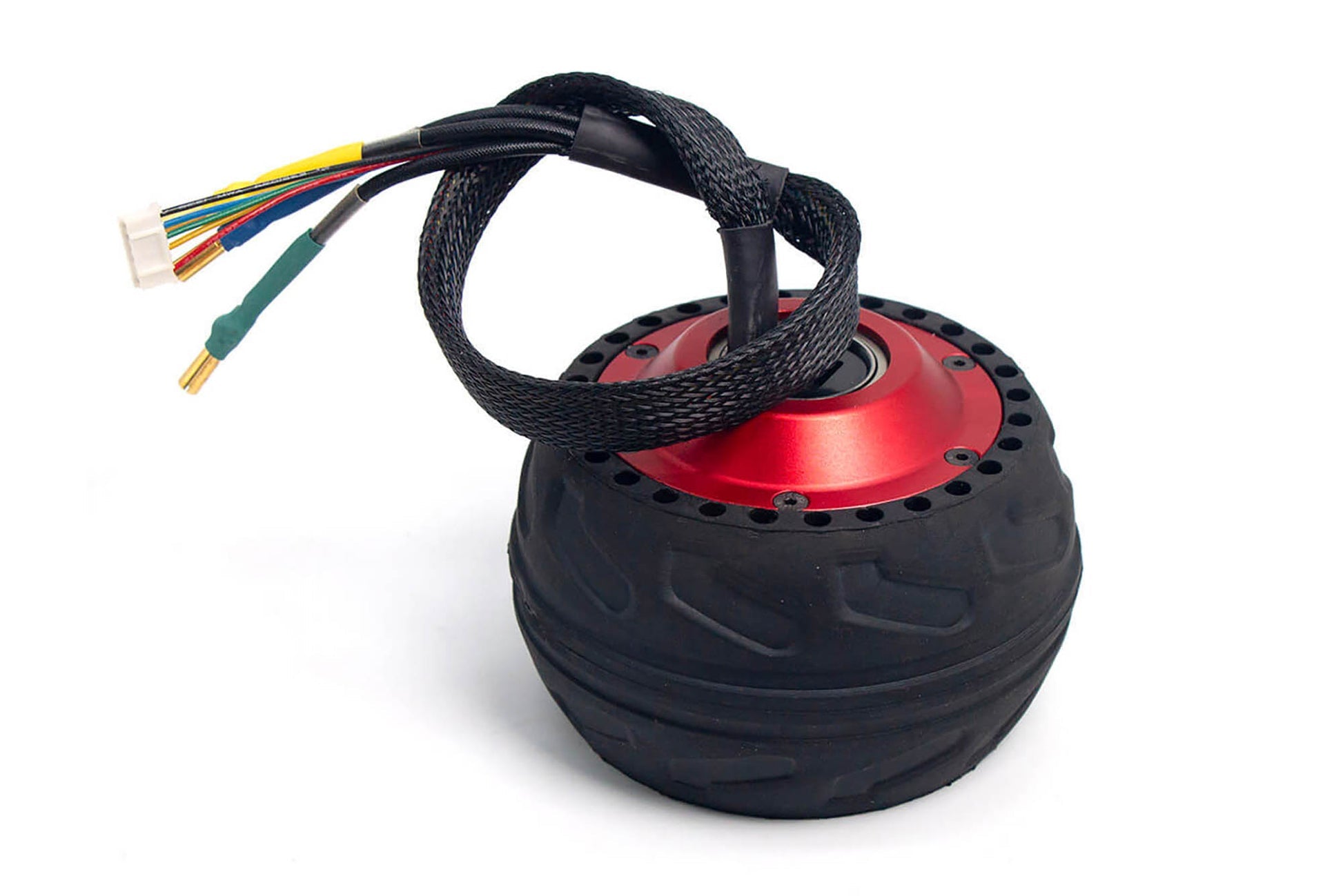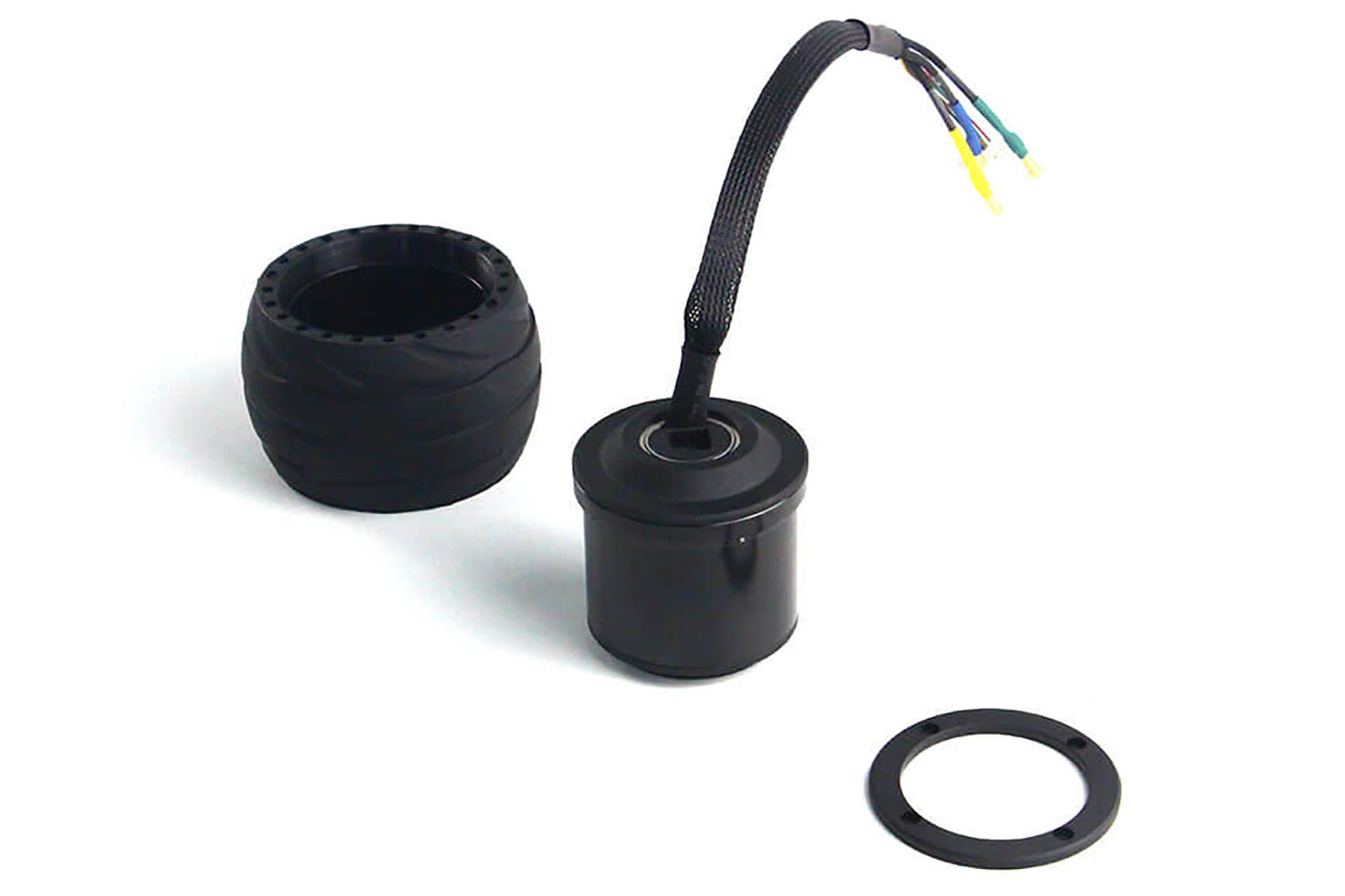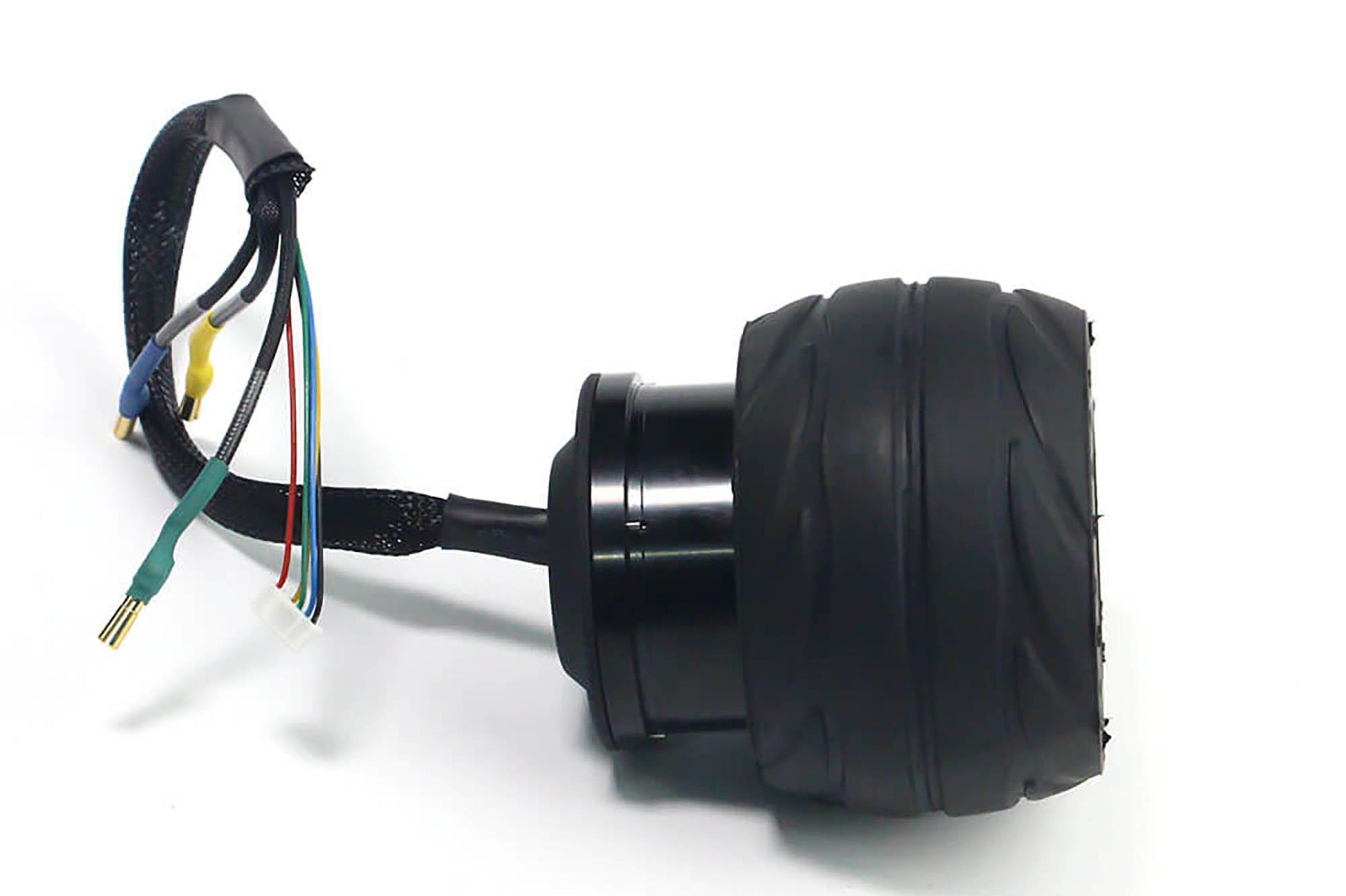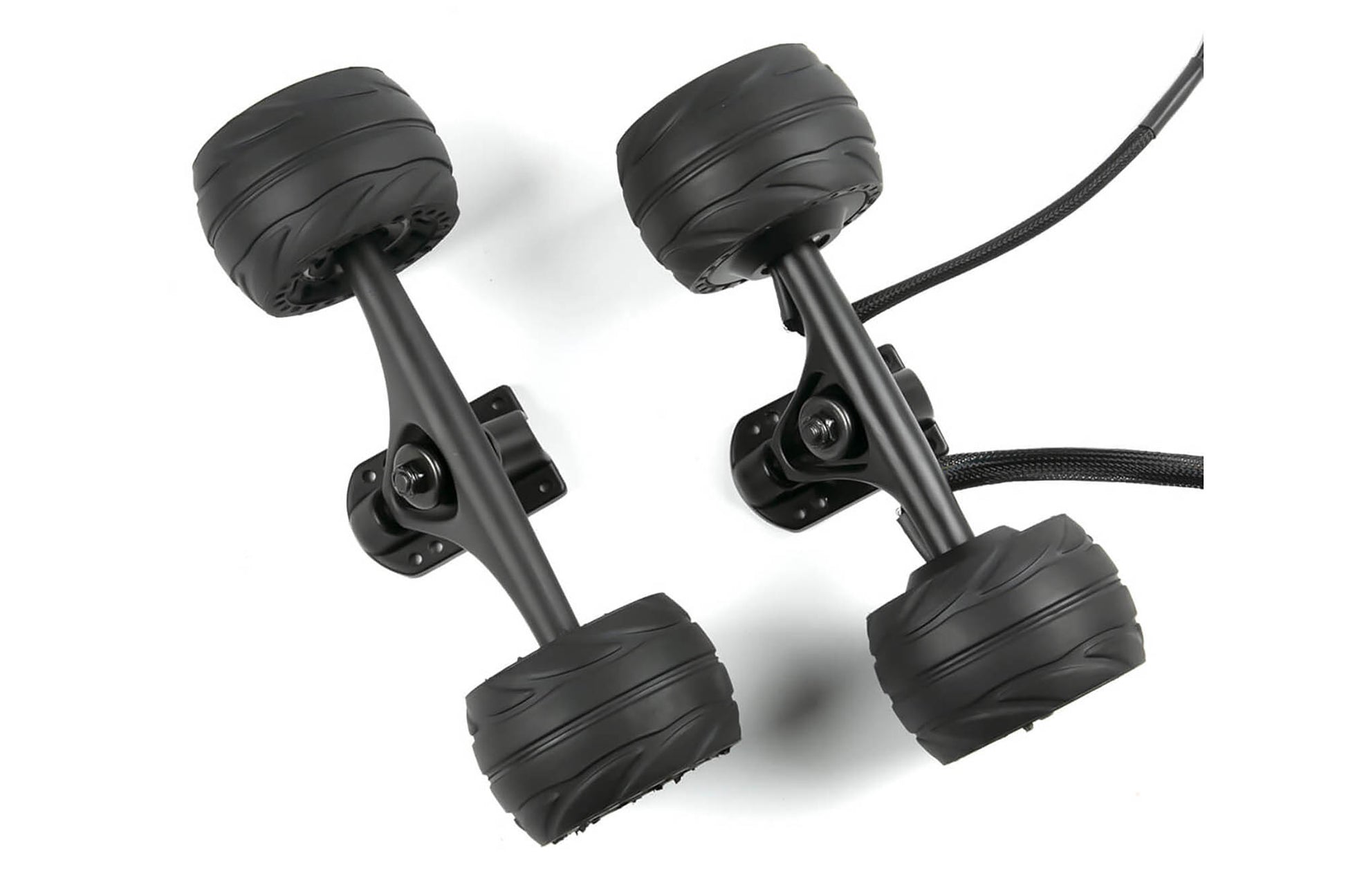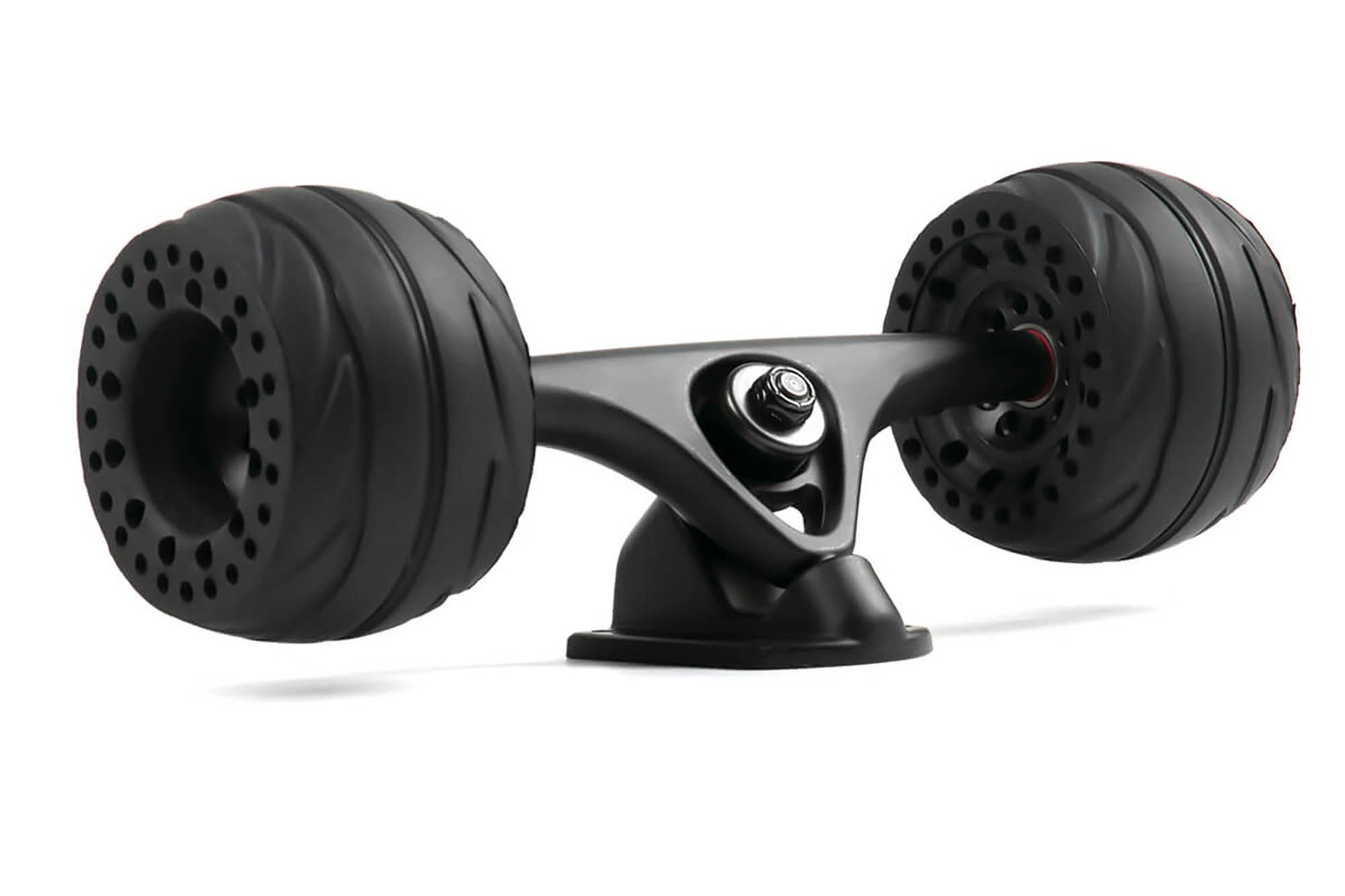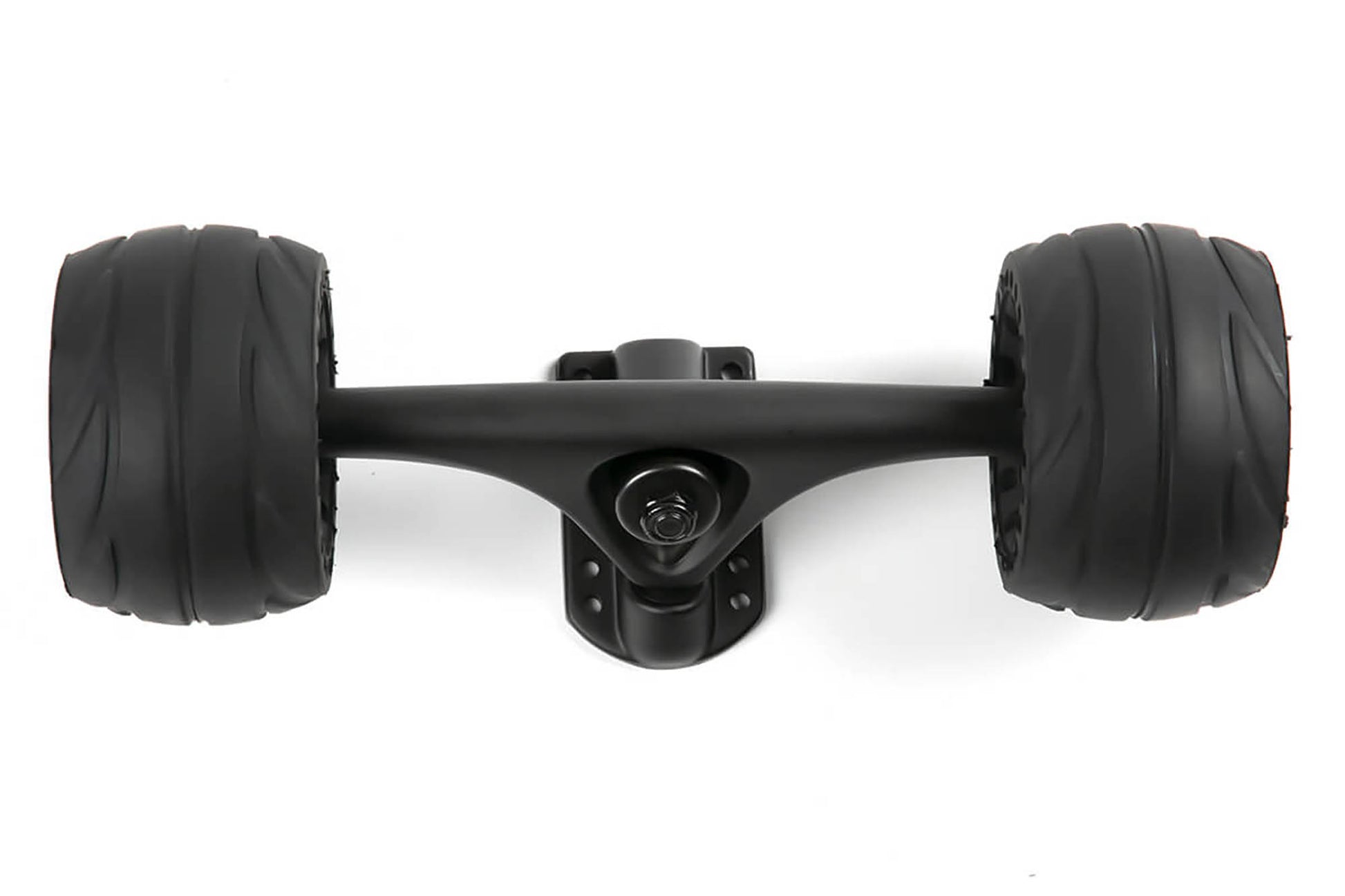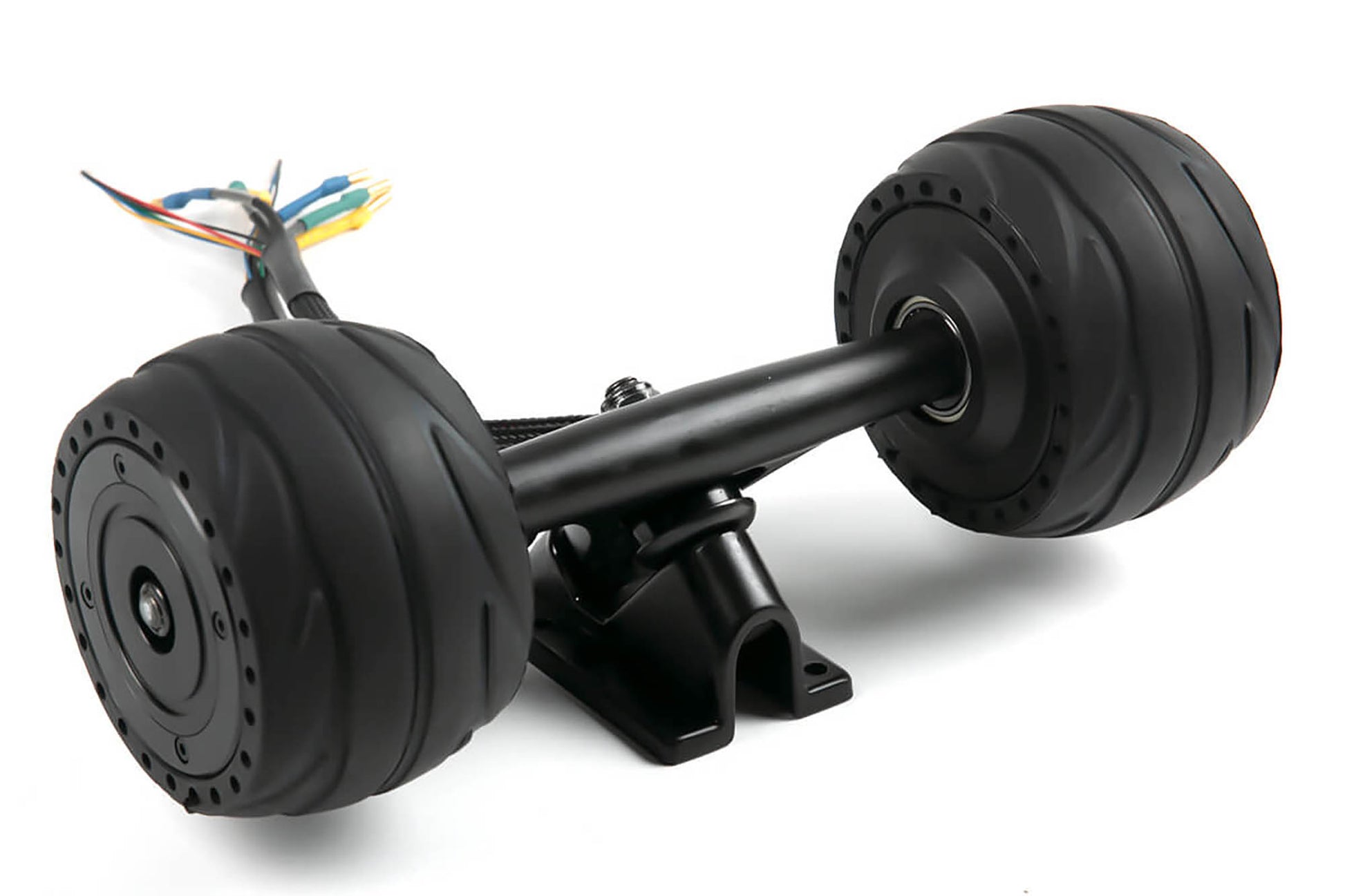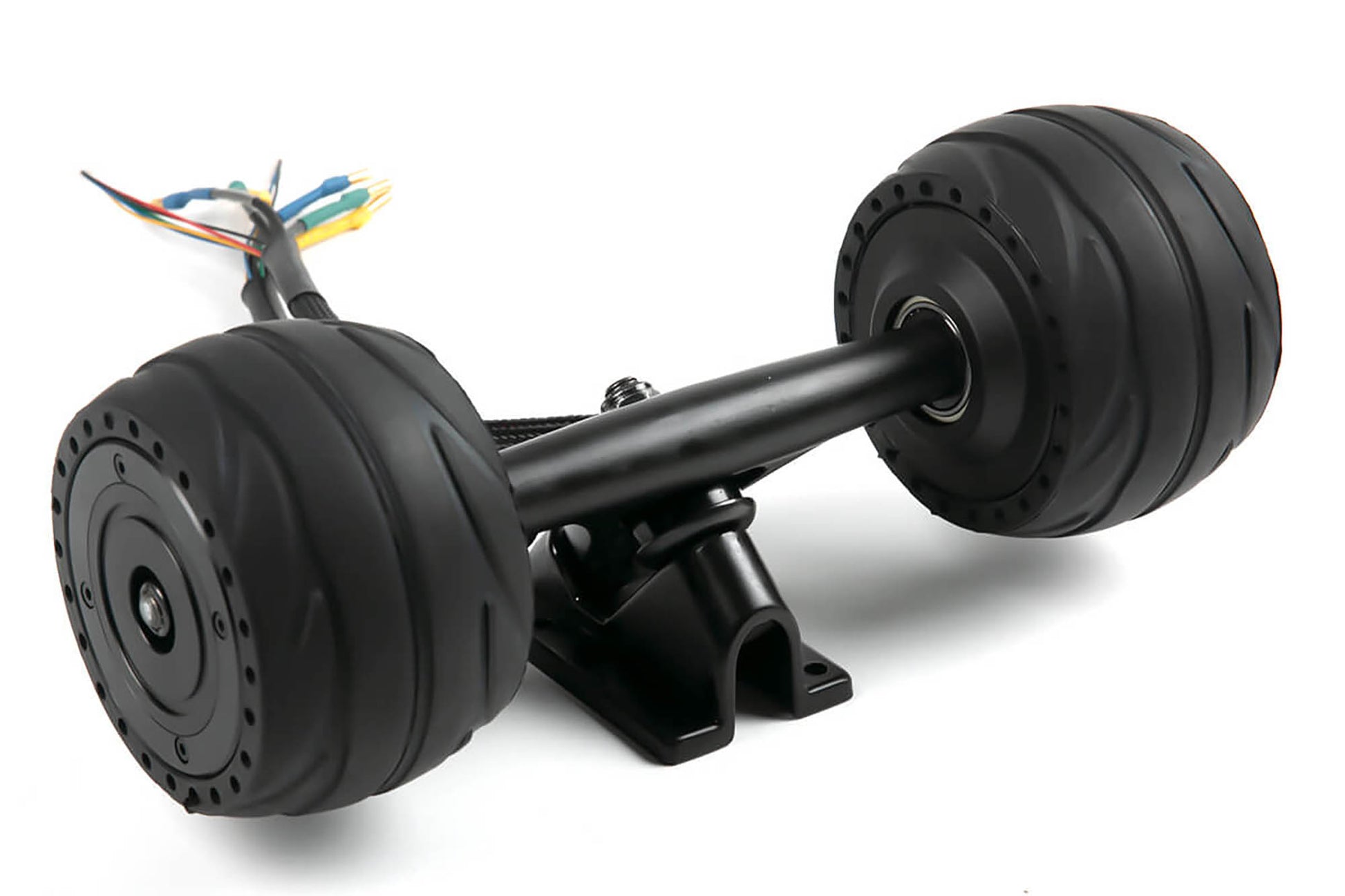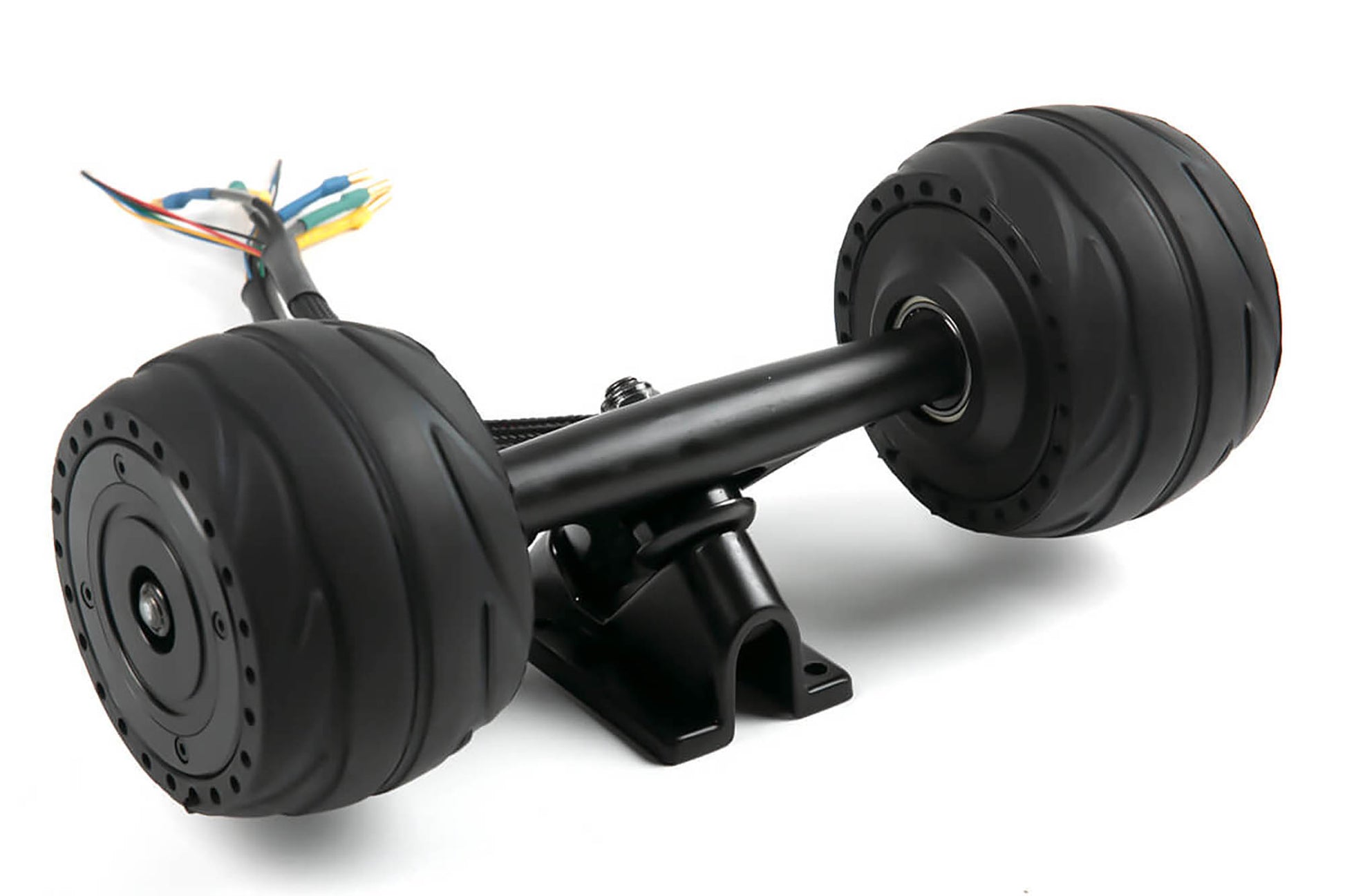 Sale price
$299.00
Regular price
Estimated Delivery:Dec 11 - Dec 15

Free Shipping On all orders over $300
Hub Motors
Sale price
$299.00
Regular price
Rubber tires with hollow pour design to 
reduce vibrations, making your ride smoother and letting you go on rougher terrains
. We recommend you set the motors with our 
VESC based controller
 and 
12S battery
 to enjoy the excellent torque and top speed (
31mph
) these hub motors can offer. Just attach them to your deck like you would any other trucks and you are ready to go. Super Simple.
Bound Atom
Revived my Atom electric skateboard with boundmotors Hub kit. This kit is exactly what the board needed. Made with high quality components; Sleek finish; semi-offroad capabilities and soooo much more powerful, on stock batteries and esc. Couldn't have asked for a better hub kit… a whole new riding experience…
Replacement of my old maxfind trucks, a real upgrade!
The trucks are well made, I like the overall quality, exactly what i needed to replace my damaged maxfind trucks. I could use all parts, only the motor hanger was not compatible. The trucks are a little wider, so I'm having the complete boundmotor truck in the front, the original smaller maxfind hanger with the boundmotor base in the back. I changed the roadside bushings to riptide 85A cone in the front, and 85A barrell in the back. Board side bushings front & back are the standard (around) 95A, which were included in the truck delivery. Pivot cups ar still standard, at the moment I'm happy with them.
Im around 75Kg, with this setup I reached a better/ deeper/ more stable carving, using my 105mm cloud wheels, with increased speed stability. I really like this new setup with the wider truck in the front, so much fun... perfect for my riding style!!!!!
The perfect 4wd setup 👌
Perfect ! High torque, high speed, those hubs are perfect 👌 thanks you so much !
Works really well. Shipping was a hassle with a few weeks delay, but it was all fun when I built it.
Amazing!
This is exactly what I was looking for. I've built 2 skateboards with it, and it works perfectly. The wheels are not the smoothest (like, you can always find thicker wheels) but they are really comfortable, especially on asphalt they are perfect.